---
BCT's Scholarship Fund 2022-2023
"BCT helps young people find their bravest and their most courageous voices in this life."
-Sara Bareilles
As the world reopens, BCT is transitioning back into in-person classes! Throughout the shutodwn, we remained commited to creating a welcoming and inclusive community for all children, regardless of economic background, and are so excited to be welcoming everyone back to our space this fall.

Thank you for your continued support of our mission and work! The kids are worth it!
Brooklyn Children's Theatre brings together children from diverse backgrounds to learn and grow through the collaborative art of musical theatre.
BCT OASIS brings children from family shelters into BCT classes for free. As an element of in-person instruction, we provide chapersone, meals, and safe transport. At BCT, we literally provide a safe passageway for children to leave behind whatever tough situation they might be facing at home and join us in a studio filled with music and laughter, theater and joy. During COVID, we have provided families with mobile hotspots and other devices to continue their learning with us remotely. We have continued our outreach efforts to not only maintain our connections with our current families, but increase our footprint among family shelters in Brooklyn.
Your generosity pays for a home, and a community, a safe haven. For music and theatre, and for ideas, and for speaking up. For taking risks, and for caring about your neighbor, and for forging new friendships, and for adults that kids can trust.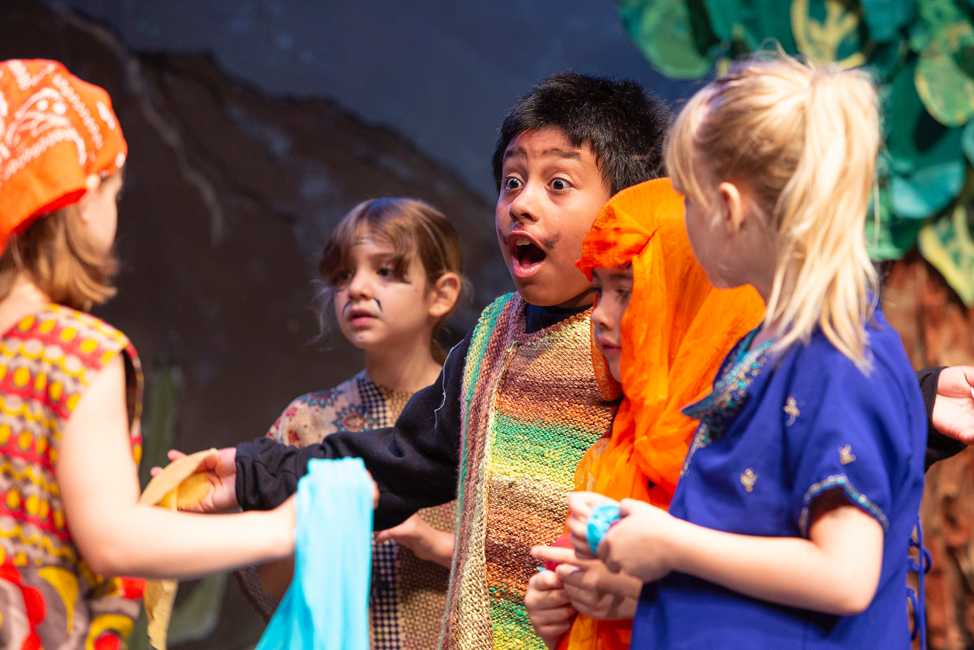 "Just when I thought I had failed my children and that coming to New York City was the biggest mistake I had made for them, BCT was there. My children have always been stars to me. They leave a loving, lasting impression on people they come in contact with. Realistically, no matter how I felt or what I strived for financially, my family and I had reached an all-time low. The beautiful and amazing people at BCT came to my aid. Children are their top priority. No matter the circumstances of adult situations, BCT lets the children just be children: laughing, singing, dancing and having an imagination. They also gave my children purpose and added dreams and goals and made them excited for their future. Children stress like adults do. But, BCT lets them escape all of the trouble, the turmoil, the negativity, the hunger, and whatever a child might be going through inside of their home - with no judgment at all. They are the most amazing people I have ever met in my life. Thank you so much for being a part of this amazing team and if you're just now coming aboard, you have paid it forward for children to be just that: children."
I love you guys
Signed, Mother of Stars (OASIS parent)
Thank you so much for supporting our mission to bring children from diverse backgrounds together to learn and grow through musical theatre!